ABS Case for Raspberry Pi 4
This ABS case is specially for the Raspberry Pi 4, made of high-quality ABS, which has high impact resistance and high toughness characteristics. It is lightweight and easy to assemble, no screw needed, just snap and fit, and it comes with cooling fan.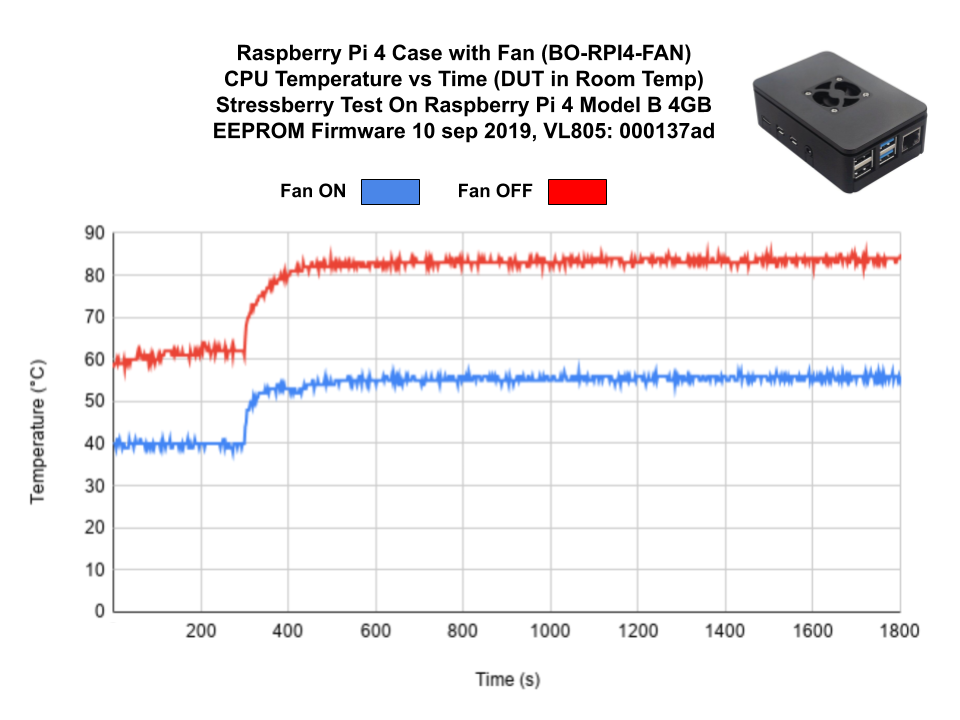 As you can see from the chart, the cooling fan plays an important role in keeping the Raspberry Pi cool :) So make sure the fan is there and working if you like this enclosure/case.
Note that the cooling fan needs to be connect the connector to Pin 4 (Red 5V) and Pin 6 (Black GND):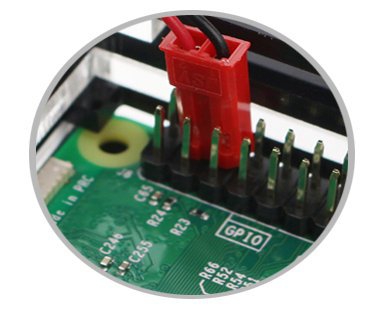 Features:
Easy snap-fit assembly, only 3 parts
Comes with cooling fan and mounting screws
Provide flexibility to use the top cover or not
Abandon space for extra heatsink if you want
Black/Red in color
Build with ABS
Cut-outs of all connection points
microSD card cut-out
Stick on rubber feet for case stability
Designed for Raspberry Pi 4 Model B
Dimension: 94mm (length) x 63mm (width) x 30mm (height)

Package List:
1 x ABS Case for Raspberry Pi 4 (3 main parts)
1 x Cooling Fan
4 x Screws and Nuts for Mounting Fan