CP2104 USB to Serial Converter Arduino Programmer
This CP2104 USB to Serial Converter is super tiny, a highly-integrated USB-to-UART Bridge Controller providing a simple solution for updating and programming.
Features:
There huge kind of USB to Serial converters on the market, while we Makerfabs design this module specially:
1. 3.3V/5V compatible, with a switch on the boards, to select;
2. DTR pins available, which is essential for Arduino auto-programming;
3. Super tiny, with a micro USB connector.

With this easy/cheap module, it would be the most ever easy for communication between your PC with Arduino, both for serial port communication of Arduino auto-programming, such as the Lora moisture sensor and Lora 30A relay.
Pins arrangement:
Pin1-------DTR (Connect to Arduino Reset)
Pin2-------RXD (Connect to Arduino TX)
Pin3-------TXD (Connect to Arduino RX)
Pin4-------GND
Pin5-------VIO (5V or 3.3V)

You can directly plug it into Makerfabs Arduino boards for programming: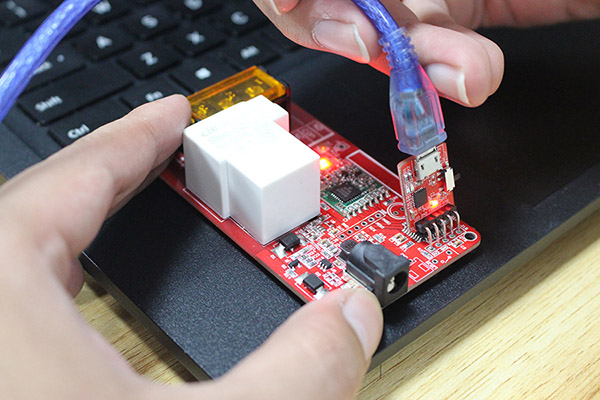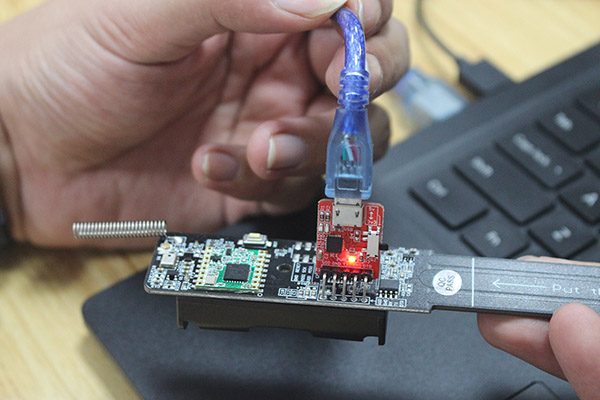 Useful Links: