ESP32-A1S Wi-Fi+BT Audio Development Kit
ESP32-Audio-kit is a small size audio development board based on ESP32-A1S from Ai-Thinker, most of the interfaces are distributed at the edges. Supports TF card, LINEIN and 2-way Mic input; support 1 channel headphone output and 1 chanel left and right speaker output, facilitate rapid development, can be widely used in various IoT applications, suitable for home smart devices, smart Audio, story machine solutions, etc.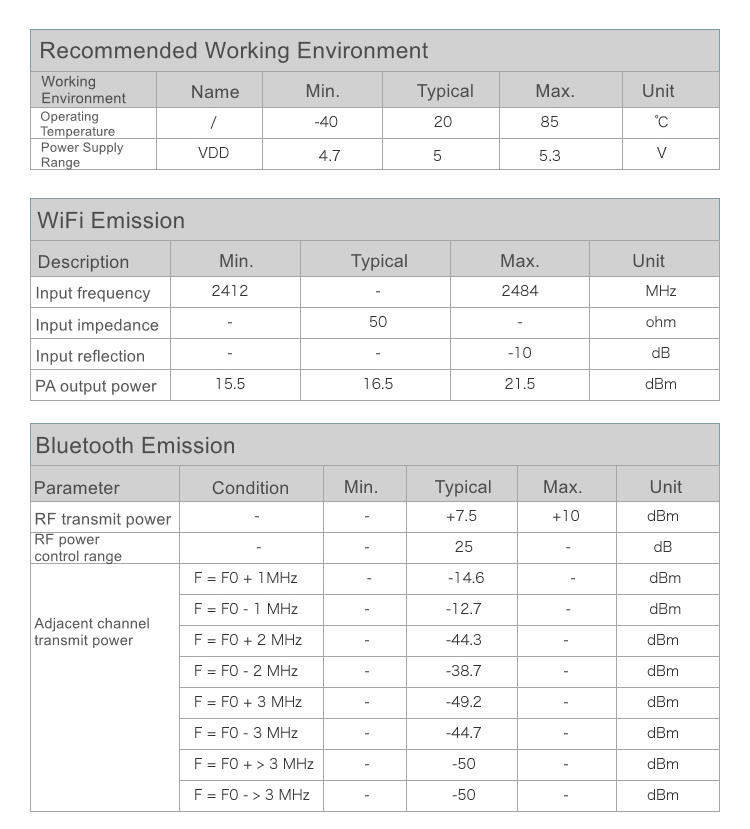 Features:
Low power dual core 32-bit CPU,can also serve the application processor
Up to 240MHz clock speed,Summary computing power up to 600 DMIPS
Built-in 520 KB SRAM, external 8MPSRAM
Supports UART/SPI/I2C/PWM
3.5mm headphone jack, support left and right chanel output.
left/right channel of speaker, support max 4Ω3W output
Support LINEIN and 2-way Mic input
Support 3.7V Li-ion battery or up to 5V2A power input, support battery charging
Support 64G SD card; 6 onboard buttons
Supports multiple sleep modes
Embedded Lwip and FreeRTOS
Supports STA/AP/STA+AP operation mode
Support Smart Config/AirKiss technology
Support secondary development
Package List:
1 x ESP32-A1S Wi-Fi+BT Audio Development Kit
Documents: