TS100 Mini Soldering Iron Programable
TS100 Mini Soldering Iron is an internal heating intelligent CNC soldering iron, lightweight design, easy to assemble or disassemble and storage, comfortable handle, highly effective heating element and simple control interface, is indispensable tools for electronic worker ! Also it based on the STM32 processor chip, you can configure some parameter by yourself.
Work between DC12-24V, with OLED screen, temperature adjustment buttons, external power independently, up to 300 ℃ just need as low as 10 sec.
Note: DC 12-24v power adapter not include, you can use any power DC 12-24V power adapter with 5.5x2.5mm interface by yourself.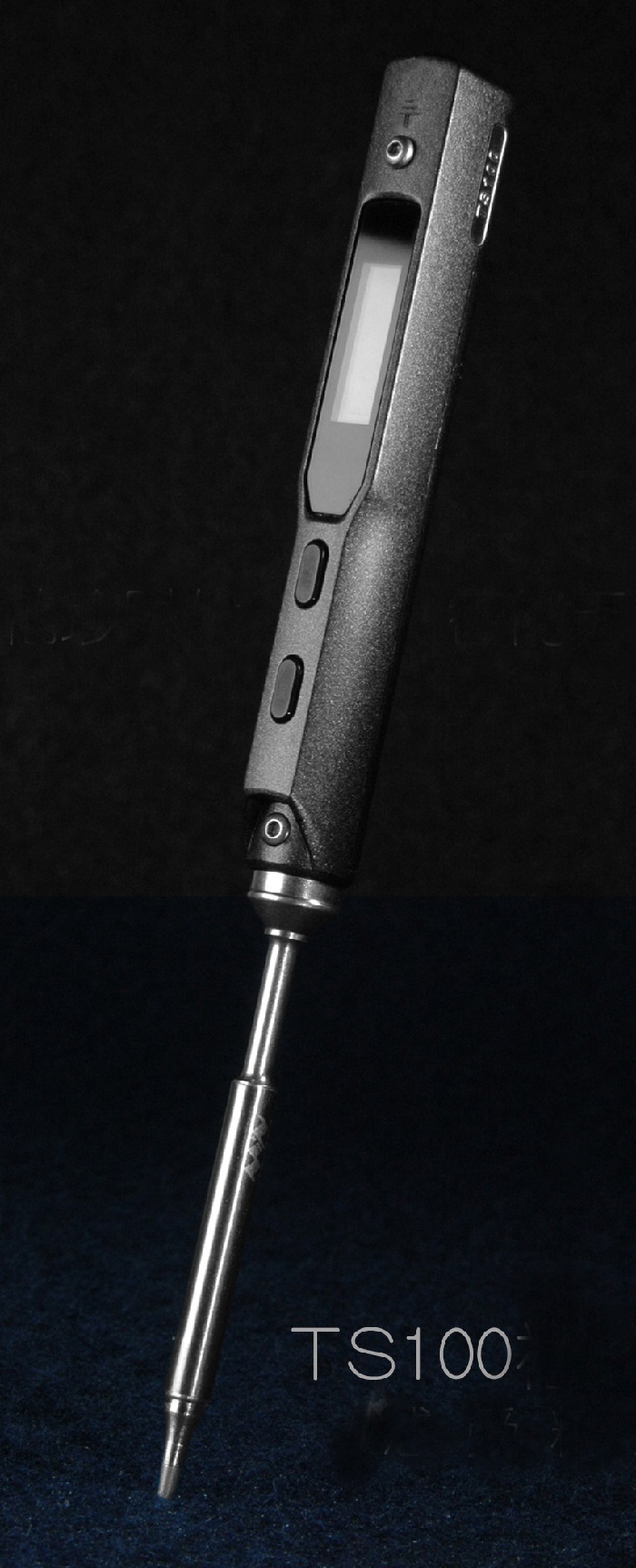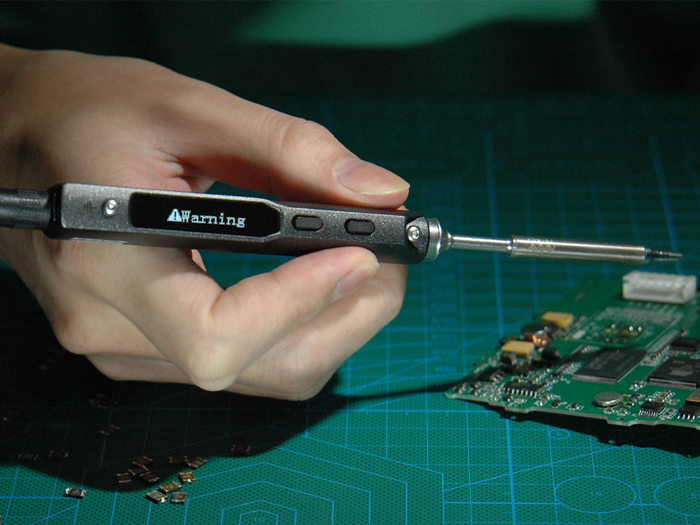 Features:
Model:TS100
Power supply: DC12-24V
Temperature Range: 100-400℃
Preset Temperature:300℃ (Default)
Dormancy Temperatyre:200 ℃ (Default)
Package List:
1 x TS100 Mini Soldering Iron Programable
Documents: